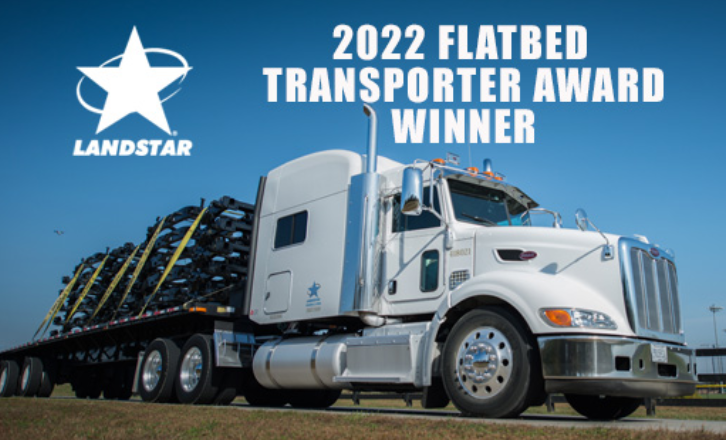 Landstar System, Inc. was recently named a Flatbed Transporter Award winner by Penske Logistics during the 2022 Penske Logistics Freight Management Carrier Awards program in Phoenix, Arizona.
Through Landstar's capacity network, customers like Penske Logistics have access to one of the largest platform fleets in the U.S. and a vast array of equipment.
According to Penske Logistics, category winners were selected from among...
Read more