The following is a re-post featured on logisticmgmt.com. Gwynn Logistics does not claim ownership of the following article. By Patrick Burnson, Executive Editor June 10, 2013
Import volume at the nation's major retail container ports is expected to increase 1.1 percent in June over the same month last year, reflecting modest growth expectations as retailers head toward the back-to-school and holiday seasons, according to the monthly Global Port Tracker report released today by the National Retail Federation and Hackett Associates. "With the economic recovery moving slowly, retailers are being...
Read more
The following article was written by Rob Upbin featured on 
www.forbes.com
. You can read the full article at the posted link. Gwynn Logistics claims no ownership of this article. "In a bumper to bumper jam while reading this? For the 33% of our readers who are on smartphones, you're breaking the law if you're driving. The rest of you can rest assured that your city is in recovery. According to the most recent numbers from the Inrix Gridlock Index, U.S. road congestion jumped 9.4%...
Read more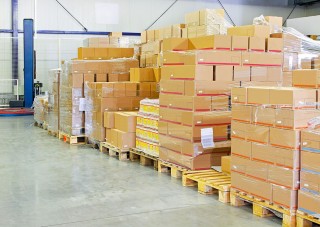 The following is an article from Thomas Reuters featured on CBS News. Amazon.com Inc is planning a major roll-out of an online grocery business that it has been quietly developing for years, targeting one of the largest retail sectors yet to be upended by e-commerce, according to two people familiar with the situation. While food is a low-margin business, Amazon could outperform similar online grocery services by delivering orders for higher-margin items like electronics at the same time. One of the people familiar with AmazonFresh's expansion plans said...
Read more