First COVID-19 vaccine shipment lands in Canada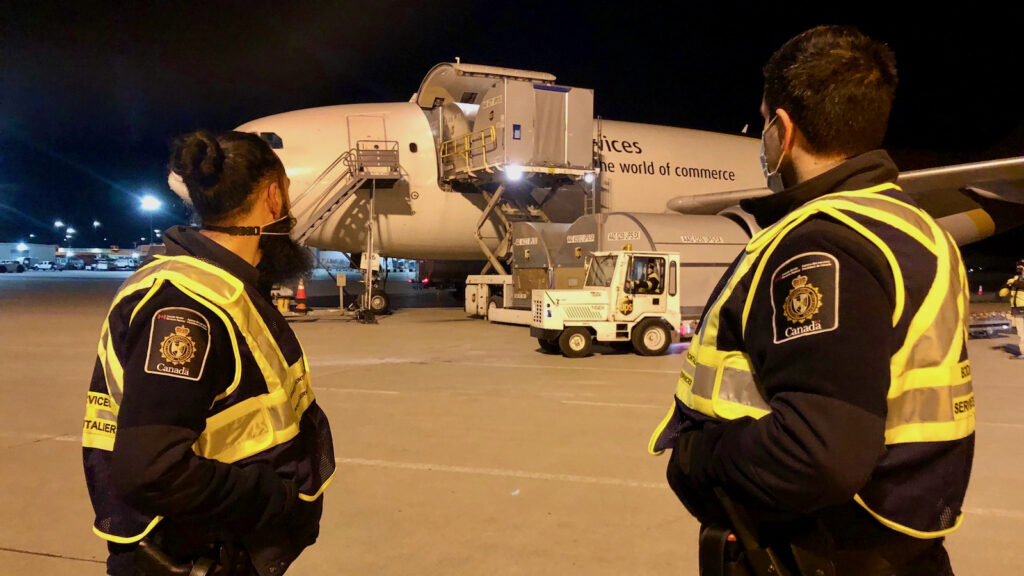 The first shipment of the Pfizer-BioNTech COVID-19 vaccines landed in Canada on Sunday night, coming via a UPS plane.
Prime Minister Justin Trudeau announced the arrival of vaccines in a tweet. It came on the same day as the vaccines started shipping from Pfizer in the U.S.
Canada is receiving around 30,000 doses of the Pfizer-BioNTech vaccine on Sunday and Monday on several flights as well as trucks coming from the U.S. Canada's vaccines are being produced at a facility in Belgium.
Neither the Canadian government nor UPS immediately released details about the first flight. However, an Airbus A300 from UPS' global air hub in Louisville, Kentucky, landed at Montreal Mirabel International Airport shortly before Trudeau's announcement.
On Friday, UPS Canada shared photos of the first boxes of the vaccine being prepared for shipment from a facility in Cologne, Germany.
Read more: FreightWaves