PUZZLING LOAD? LANDSTAR HAS SOLUTIONS.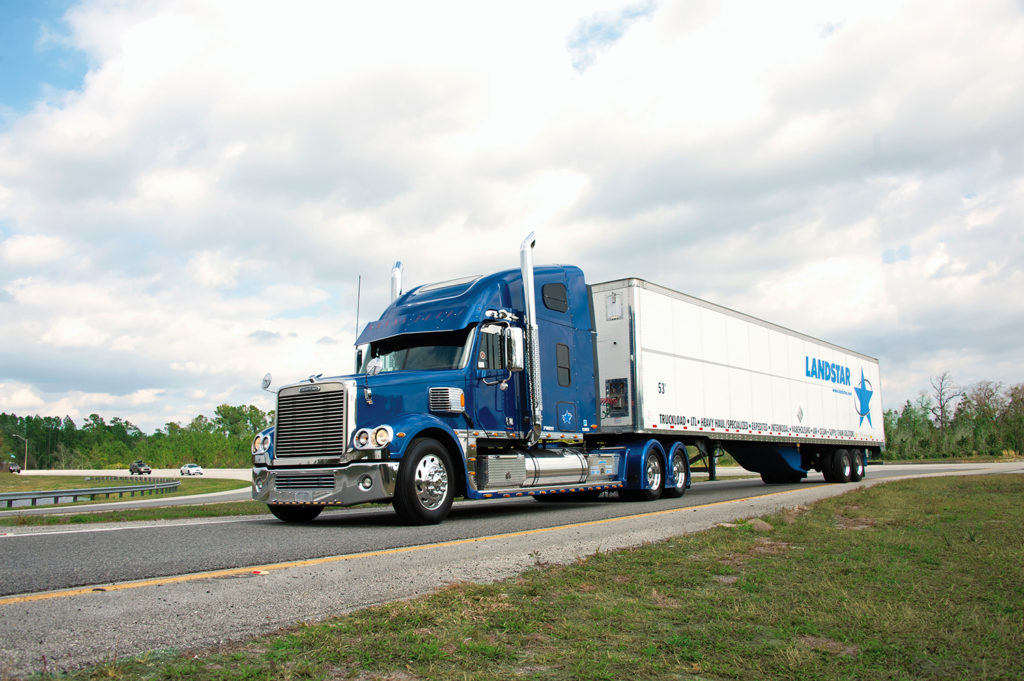 A puzzle can simply be defined as a challenge – something that is designed to test ingenuity and knowledge. Every puzzle requires the solver to put the pieces together in a logical way, in order to arrive at the correct solution. It's when the pieces of a logistics puzzle are extreme in size, the challenge requires the support of the Landstar network and the company's unique ability to tailor a proportionate solution.
CONNECTING THE PIECES
At JBP Agency, independent agents Steve and Teri Chandler act as "puzzle masters" for one of their top customers, Oshkosh Specialty Vehicle company Frontline Communications. The manufacturer of large command and control vehicles relies on the Landstar agency's support to plan the moves of its high-value, oversized and over-dimensional freight.
"When it comes to moving high-value products from our manufacturing facilities to our customers' locations, we turn to Steve Chandler and his agency," says Frontline Communications' Allen Nalley who manages business development for military and defense. "Our customers actually request Landstar business capacity owners (BCOs) for these hauls, because of the experience and knowledge the BCOs have of our products."
In need of multiple oversize moves, Nalley contacted the agency with his request to coordinate six Landstar owner-operators to travel in convoy across six states, hauling six superloads from the Naval Air Station Patuxent River in Columbia, Maryland, to Florida's Naval Station Mayport.
Read the full story HERE
Source and credits: landstar.com