Human-like robots that can move across sidewalks and climb stairs are on the way to neighborhoods, and they are looking to track down humans. But this scenario is not from the latest sequel to "The Terminator."
This two-legged, two-armed robot, named Digit, is being produced by the Ford Motor Co. and Agility Robotics of Oregon and is seeking to deliver goods to consumers. Ford is partnering with Walmart, Postmates, and Agility to perfect the robot's ability to make final-mile deliveries.
The American Trucking Association announced it is launching a new media and advocacy campaign highlighting the personal toll of the nation's deteriorating infrastructure and renewing the trucking industry's demand that the federal government steps up its investment in our nation's roads and bridges.
The campaign includes a new television commercial, which will begin airing in the Washington, D.C. market this week, with additional markets to follow and a paid digital component. The ad will also be highlighted on...
Read more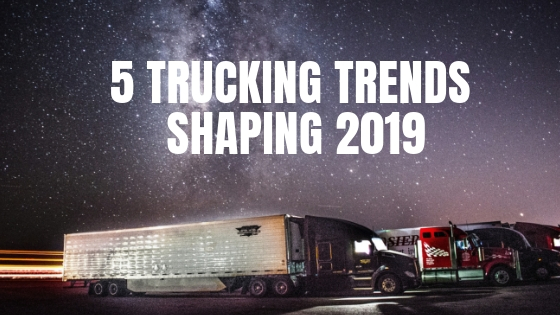 The trucking industry is entering into a new year and this time it has full potential to grow even more than 2018. Especially the e-commerce industry has a great impact on the growth of the trucking industry. The trucking industry trends will continue to expand to the number of $3.2 trillion by the year 2020. Undoubtedly, the upcoming trends in this industry will help transportation enter into a new era with a potential to...
Read more