Ford, Walmart in Group Developing Last-Mile Robots
Human-like robots that can move across sidewalks and climb stairs are on the way to neighborhoods, and they are looking to track down humans. But this scenario is not from the latest sequel to "The Terminator."
This two-legged, two-armed robot, named Digit, is being produced by the Ford Motor Co. and Agility Robotics of Oregon and is seeking to deliver goods to consumers. Ford is partnering with Walmart, Postmates, and Agility to perfect the robot's ability to make final-mile deliveries.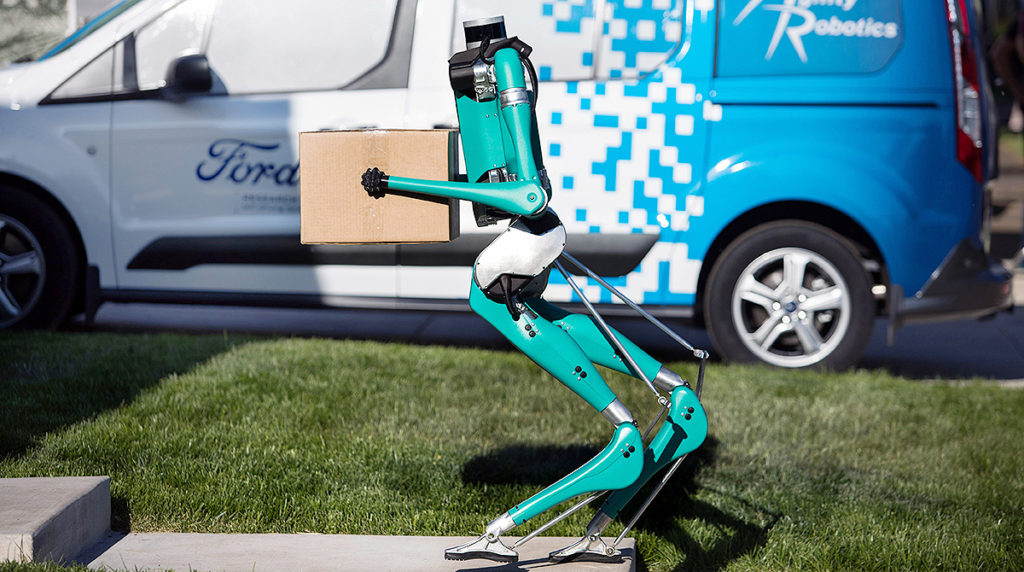 Washington noted that there is more work to be done with robot deliveries. "We are striving to determine the best way for our self-driving vehicles to cooperate with Digit and understand how this new delivery method can be taken advantage of in the future," he said, but added that the industry needs "a new way of thinking about how we make deliveries."
In a video that accompanies Washington's post, the robot is automatically lifted out of a van as it unfolds itself, then grabs a box, climbs a set of stairs to make a delivery and sends a notification to the homeowner.
To read more about  Future of Self-Driving Vehicle Delivery go to:
https://www.ttnews.com/articles/ford-prepares-unleash-walking-delivery-robots