Five Reasons Why Owner-Operators Choose Landstar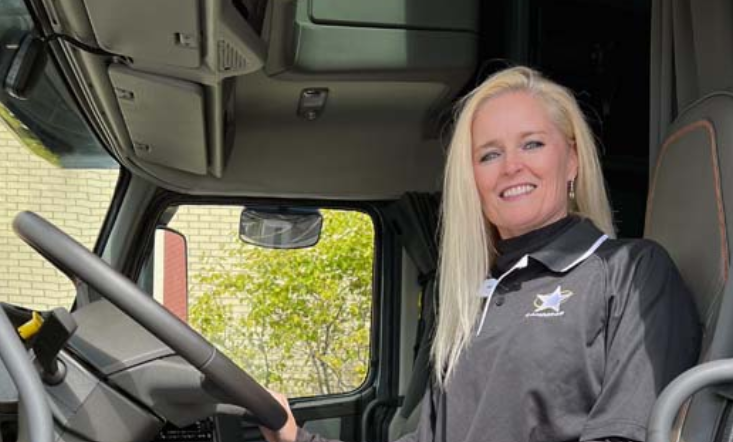 There are many reasons why independent owner-operators choose to lease to Landstar and many more reasons why they choose to stay. When independent owner-operators lease to Landstar, they choose the freedom to run when and where they want to travel. By tapping into our load board and exclusive mobile apps, and capitalizing on the relationships they build with agents, owner-operators have the tools they need to succeed.
Here are five reasons why recent Landstar Million Mile Safe Driver award winners and Roadstar® honorees say they chose Landstar.
1. Freedom To Run Your Business
"Landstar lets you live up to the meaning of owner-operator. True freedom to run my business! That's why I chose to lease to Landstar."
Emmit Smith
Landstar Million Mile Safe Driver
2. Support From Landstar
"I chose to lease to Landstar for the freedom to run my business the way I want and to make as much as I want. With the knowledge and help of the staff at Landstar and my own work ethic, I have gone above and beyond all expectations and I'm still striving for more."
Billy Martin
Landstar Million Mile Safe Driver and Roadstar honoree
3. Haul What You Want
"I chose to lease to Landstar because I wanted to be my own decision maker and find the freight that would be right for me. It's been a great 25 years!"
Jeff Mikel
Landstar Million Mile Safe Driver and Roadstar honoree
4. Haul When You Want
"I chose to lease to Landstar so I can run as much as I want and stay home as much as I want. l love the way Landstar treats me, the freight options, business discounts and the agents. I'll stay here until I can't climb into my truck, which I hope is a long time from now."
Frank Langley
Landstar Million Mile Safe Driver
5. Discounts For Your Business
"I chose to lease to Landstar for the ability to search and schedule my freight, so I can manage my own destiny, and because Landstar is known for hiring only highly qualified drivers. LCAPP purchasing discounts make it easier to afford parts, service and tires across the nation as well as safety equipment such as dash cams."
Jon Treptow
Landstar Million Mile Safe Driver and Roadstar honoree
Read more: LANDSTAR