Landstar Ranks on FleetOwner's 2022 List of Top 500 For-Hire Carriers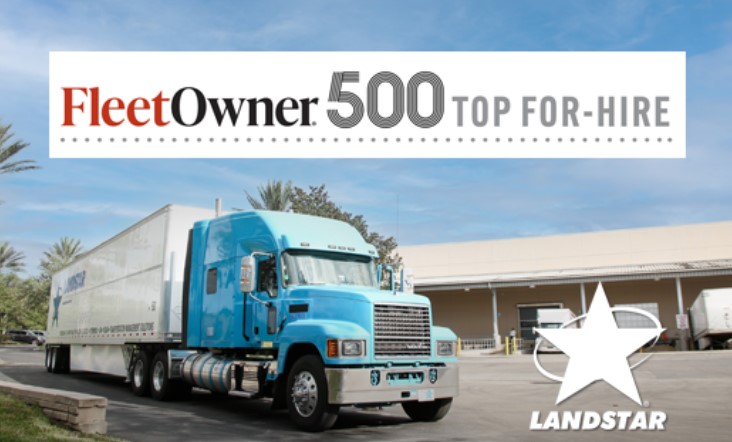 Landstar System, Inc. maintains the eighth spot on FleetOwner's ranking of the 2022 top 500 for-hire carriers published Feb. 13, 2023.
FleetOwner bases its rankings on power units reported to the Federal Motor Carrier Safety Administration's (FMCSA) Safety and Fitness Electronic Records system. This year's rankings are from data reported to FMCSA as of Nov. 30, 2022
The Landstar network has over 1,100 agents and more than 108,000 capacity providers. Take advantage of Landstar's experience, technology and capacity to manage your next shipment.
Read more: LANDSTAR