Spend, Save or Stay the Course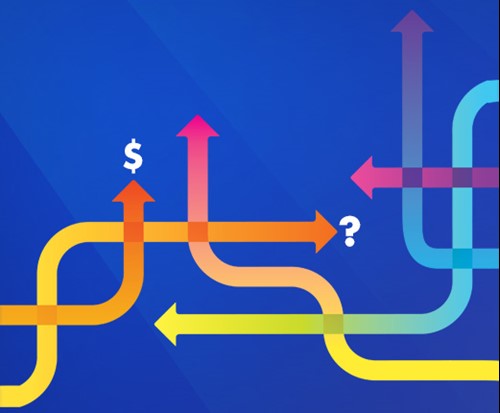 How Owner-Operators are Taking Advantage of the Industry's Higher Rates
Identifying and taking advantage of the right opportunities at the right time is often a key to success in business, and the current economic climate is providing many owner-operators, including those leased to Landstar, the chance to capitalize on higher freight spot rates. We asked Landstar business capacity owners (BCOs), our term for owner-operators leased to Landstar, how they are choosing to leverage the extra cash flow in their small businesses.
Spending and Saving Wisely
Landstar BCO and One Million Miler Brian Sheesley is focused on making sound financial decisions that are not simply a knee-jerk reaction to higher spot rates. This includes paying off credit cards, paying for needed repairs including a new transmission, and putting away savings for retirement and emergencies.
"The rates go through a cycle and it's easy to want to spend when the money is coming in hot, but long-term success in this business requires having enough savings to make it through a downturn," Sheesley explains. "Guys like me who have been around for 10 years or more will tell you that these rates are not the norm, and the more you plan and save during the good times, the better off you'll be in the not-so-good times."
Sheesley's goal for when spot rates (and truck prices) drop is to have enough saved to purchase a new truck. In the meantime, he makes sure his most important asset – his 2000 Mack – is running smoothly by making necessary repairs and staying on top of preventative maintenance.
Investing in the Business
BCO David Morreau II leased on to Landstar in June 2020 after participating in a lease-purchase program with another company. Morreau states that he made the change because he could be more profitable as a small-business owner. Since becoming an independent owner-operator, he has leveraged the extra income from higher rates to invest in his business.
"I was fortunate to have placed an order for a custom-designed Freightliner with top-tier safety and fuel efficiency technology prior to the recent price hikes for new trucks, and it should be here by the end of the year," shares Morreau. "I've also looked at purchasing a new van trailer as well, but decided to hold off until prices go back down."
In the meantime, Morreau is paying down debt and maintaining his current truck with his additional revenue. He also is using his business expertise, knowledge of the trucking industry, and advice from Landstar mentors to position his business for further success.
Read more: LANDSTAR